There are so many cool products out there for bath time.
We love these appliques, balls and scrubbies from Boon.
These designer toys do not absorb water, reducing mold and mildew. Their contemporary colors and funky forms look great in the modern bath. The mini-scrubbies are designed to fit little hands perfectly. Recommended ages: 6 months +
Buy them at
Sparkability
How about something to protect your wee one's noggin from bumping into the tub faucet. We think it is genius...it is
Flo
.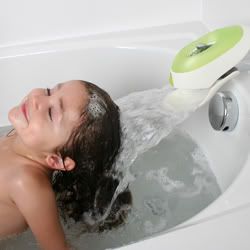 Who says a rubber duckie has to be yellow?
How about stiped or polka dot to get your bath time rocking?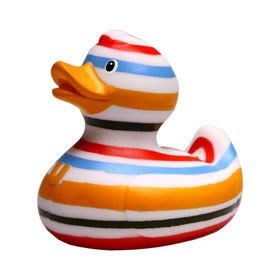 Buy it at
Giggle!
Last but not least...snuggle your warm babykins in hipster Dwell's cool towels.
Get em while there hot at
Design Public
Stay Clean People!