most baby books are pretty horrid...especially the ones from your local Hallmark store. When H was born I looked and looked for a great one and wound up with something so-so. of course now that I dont need one I have found two gorgeous options.
ONE: Check out Nikki McClure's
first1000days
baby journal
Nikki's beautifully detailed illustrations divide this lovely baby journal into sections celebrating the first 1,000 days of life, from the story of birth to jumping into her first mud puddle. Modeled after the journal Nikki herself started when she had her son Finn, the sections focus on recording a child's interaction with the natural world, including baby's first tree, moon, and garden.
Perfect gift for the expecting mom or dad, with pages of illustrations and ample room for notes and note-taking about baby's firsts. This is the baby-book you've been wanting.
Best of all it is only $12.95
TWO:
Binth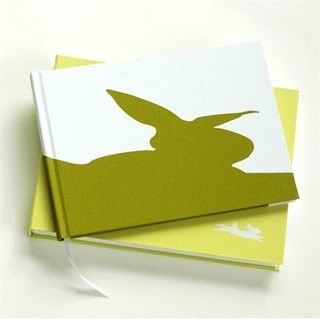 A fresh and modern take on the genre. Handcrafted and designed to be as special as that new someone in your life. Beautiful woodland illustrations will lead you from the day of birth through the 3rd birthday celebration. With ample room for photos, and to jot down thoughts and memories. In it's handsome keepsake box this book will become a cherished family heirloom. Entirely screen printed. Entirely original. And kinda pricey at $110 - but gorgeous!