Can anyone help me find a modern toy chest?
Right now I have an ugly rubbermaid plastic box holding all of H's toys in the family room. I would love something *not* see thru and made of wood.
I adore the Argington Fuji Wood Toy Box Chest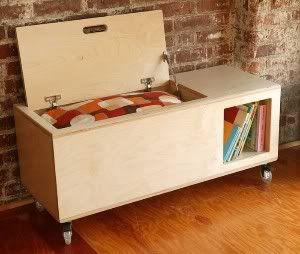 but it costs over $400...not in the budget at the moment.
Can anyone steer me in the right direction?
I have googled my brains out.
thanks team!