I hadnt heard of her - but check out her site
HERE
Following a 15 year career at Nordstrom, Dayton-Hudson, and most recently as Group Vice President for Kenneth Cole Productions, Victoria believed that it was time to start a company that could make the kind of baby gear that moms like her would prefer to purchase. Her prior success fueled her desire to build a team that will change the face of how baby products are designed, marketed and distributed across the globe.
Her goal is to provide sophisticated consumers with products that combine superior functionality, with a sense of style that is uniquely attuned to each consumer's lifestyle. She wants to ensure that everyone she touches enjoys the experience. Whether it is an employee, a vendor, or a consumer, her goal is to make sure that each and every one of them has a positive experience when touched by the brand.
Check out the Baby Carrier
Really sweet diaper bag that you could definetly carry after baby is out of diapers
The High Chair is very "Aspen Mountain House"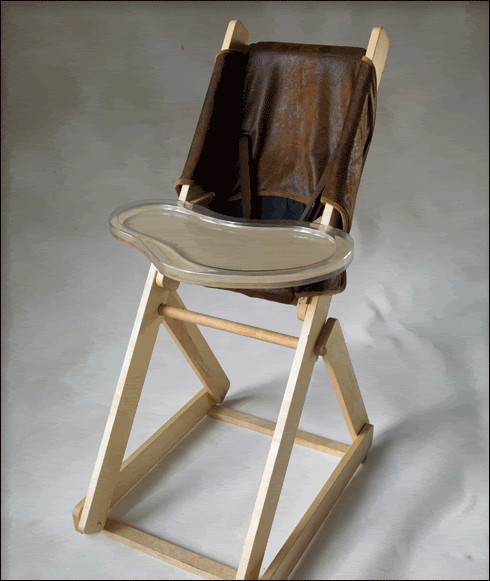 and this is the coolest pack-n-play I have ever seen...
If anyone is feeling super generous when our next baby comes, we'll take the play yard!