Check out this super cute toddler bed from WalMart.
For $160 bucks I could see buying a toddler bed for the short amount of time I would use it.
This bedding makes me cringe but check out the groovy dinosaur camo print - perfect for your HipKid's toddler bed. It is from WalMart too.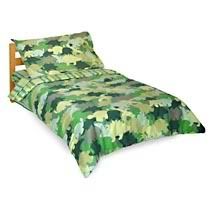 I gotta say WalMart has a little style now and again.
$158.88 buy it HERE