I think I found THE coolest hi-chair.
Genevieve Grenier was showing the first of hopefully many product to come from
AGE Design
out of Canada:: the HiLo kids chair.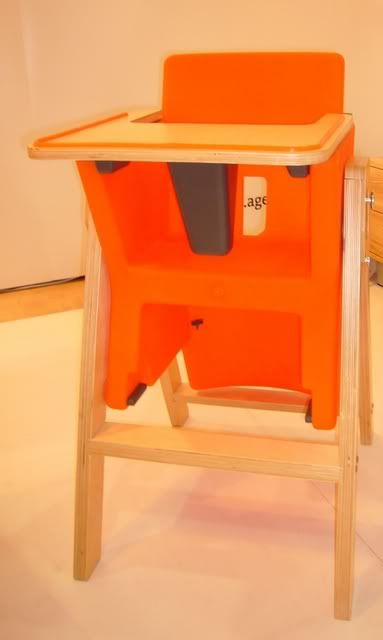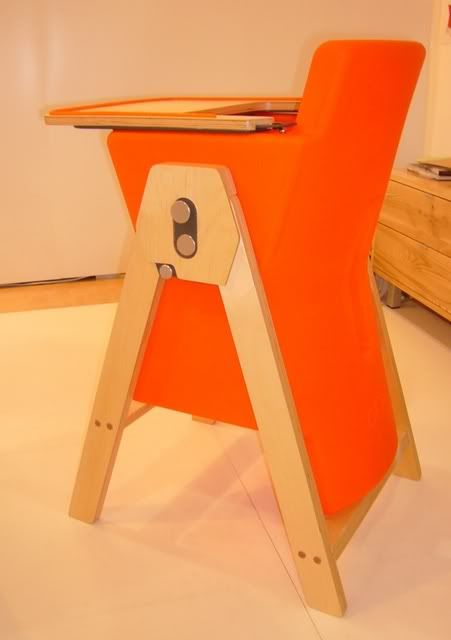 This chair works for kids 6 months to 6 years as the innovative design actually provides 2 chairs and different heights and widths to accomodate your growing child. It has a molded plastic seat with wildcherry wood legs and comes in 4 cool colors:: Asparagus, Carrot, Portobello and Raspberry and retails for $425 (CND) I am not sure who will be the first in the US to carry it but I did see that
Design Public
had stopped by their booth so perhaps look for it there!
Cool thing about getting your own? Their brochure says that you can recycle the shipping box to be used as a child's playhouse!