Working on designing the new nursery for baby #2 though I am thinking of just using all of Henry's stuff and giving him the fun new room. He'll still need a crib but the nursing rocking chair will need to go into the new nursery.
Some options for seating for the big kid room:
I am leaning towads a big FatBoy...something to snuggle on, read on or turn into a pretend dinosaur/airplane/rocket ship
$229
Or I could ust move his red OFFI rocker up to his room though I think the scale is off
$99
I could also buy a shell rocker so we'd have a place to read together before bedtime...though it doesn't seem too comfortable for my big pregnant tush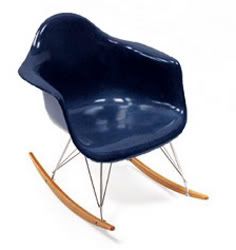 $349
Have any suggestions?