I need this
I really really need this for Henry and for Teddy.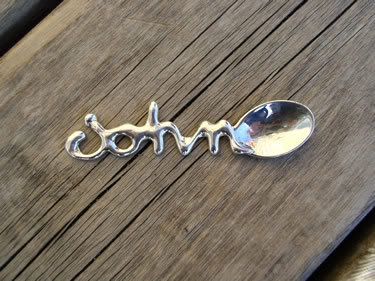 Each spoon is handmade with 6 oz. of 100% pure silver using the Lost Wax Casting technique.
Each spoon can be made with up to 10 letters of your baby's name.
The spoon will arrive in a tarnish-proof pouch.
Please allow 4 to 6 weeks from order date.
$150 from
www.spoilthebaby.com
Did I mention I need that spoon?