H needs blocks.
Ones he can stack and especially ones he can knock over!
They are so many one the market so here are a few of our faves:
I am a fan of the plain blocks and they have to have a container or else they would be everywhere!
Melissa & Doug
makes these great ones
60 blocks for 40 bucks
And these are quite nice from
Genius Babies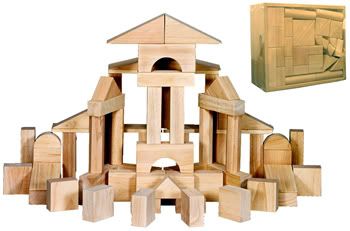 These look strangely the same but more moohlah
60 blocks for 50 bucks
And how about some
GROOVY BLOCKS
These are cool too...32 blocks, 34 bucks
FUN!