I will be very poor soon.
I keep finding amazing things that H *needs*
Like this little
CHILDCHILD CHAIR
by maartje steenkamp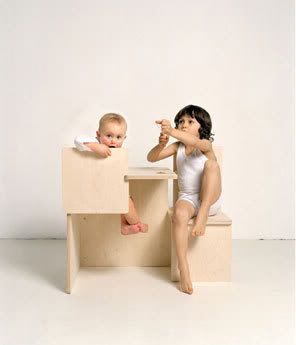 This combination of two child chairs and a small table is a playful variation on the idea of the Mother Child Dining. Perfect for letting your children sit, play and have a nice child-to-child conversation on their own level.
Note to HipDad: I guess we don't need this until #2 comes along. Phew...we're not poor yet.
$375 at
Modern Child